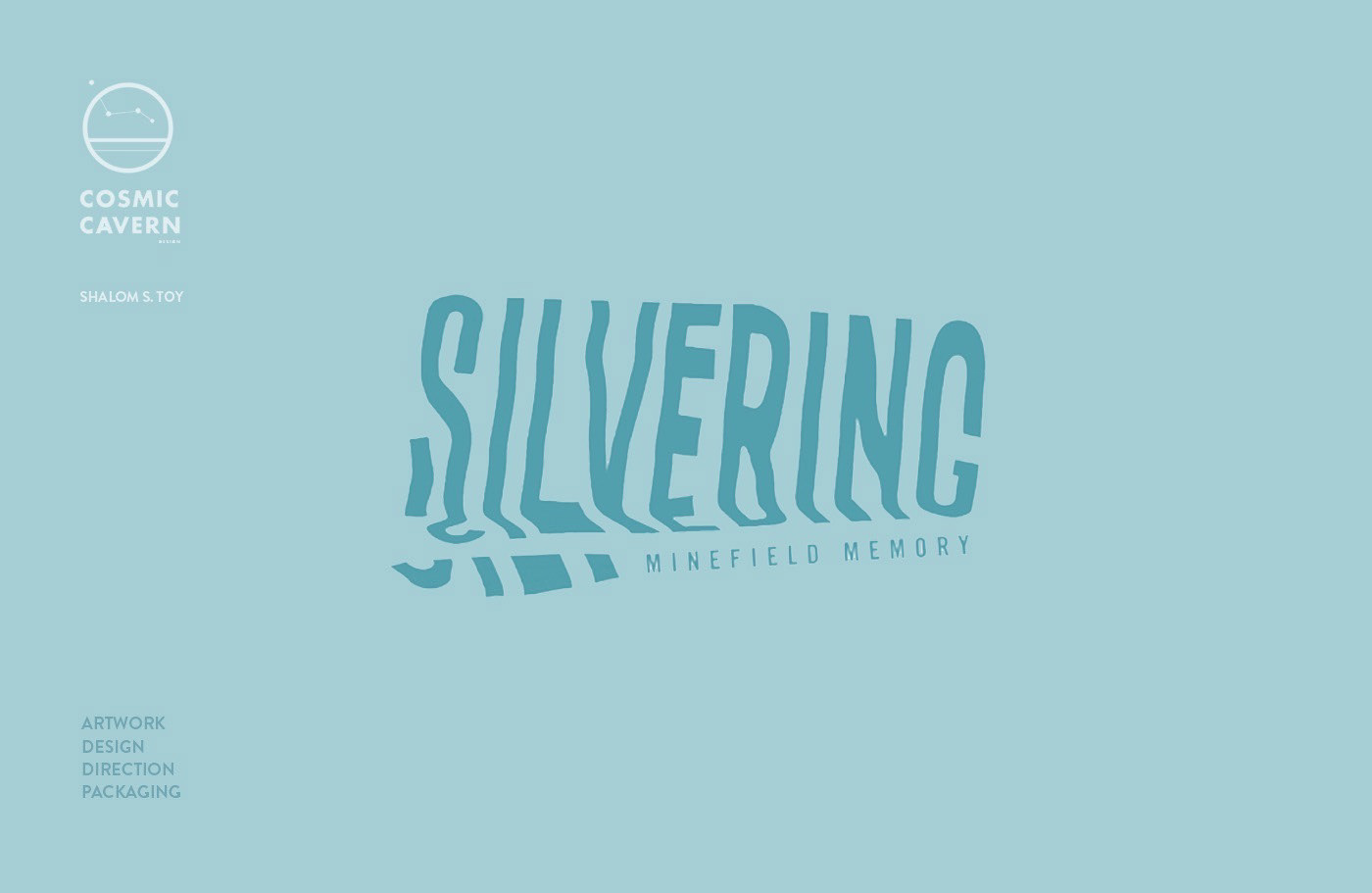 "Minefield Memory" EP and 7" vinyl packaging with release elements for Silvering. The aim of this project was to develop a clean, lighthearted aesthetic that could speak to the optimism of the songs despite their melancholic nature underneath. Something that was important was that the artwork could stand alone as a visual piece without relying on the primary informative use of typography.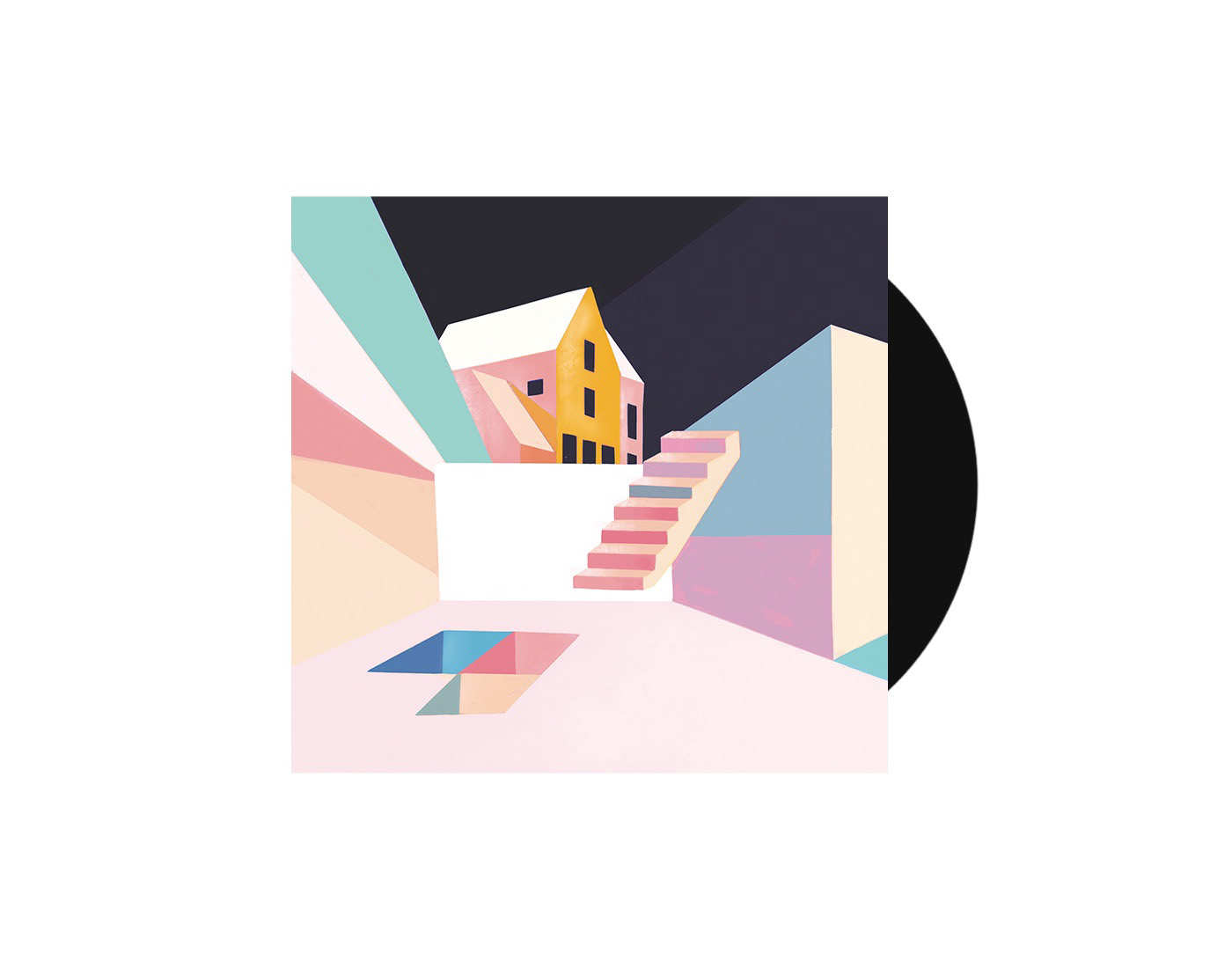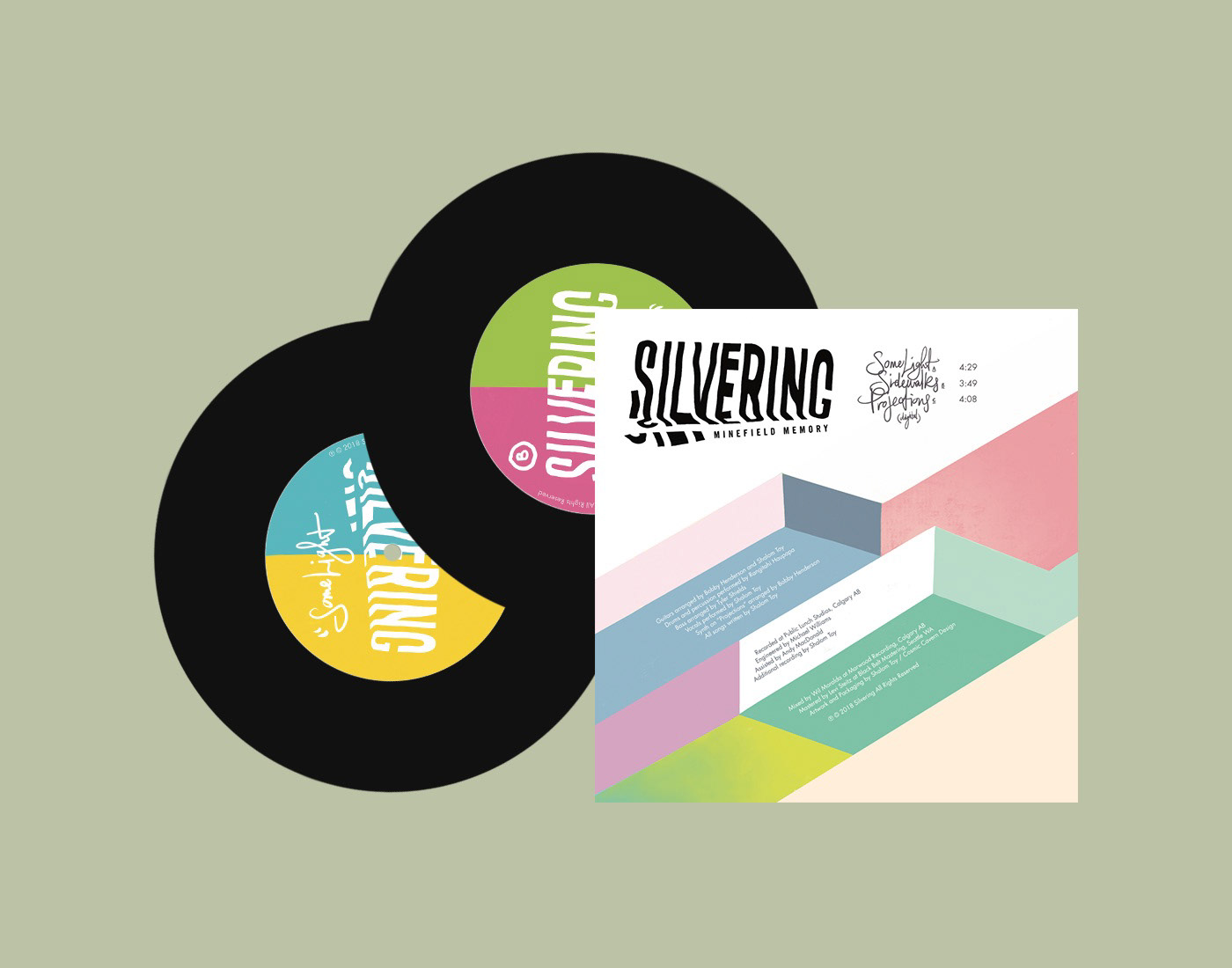 Back cover and vinyl label designs, both having handwritten and manually manipulated type. 
"Some Light" single cover and merch sticker design. Hand manipulated type on merch.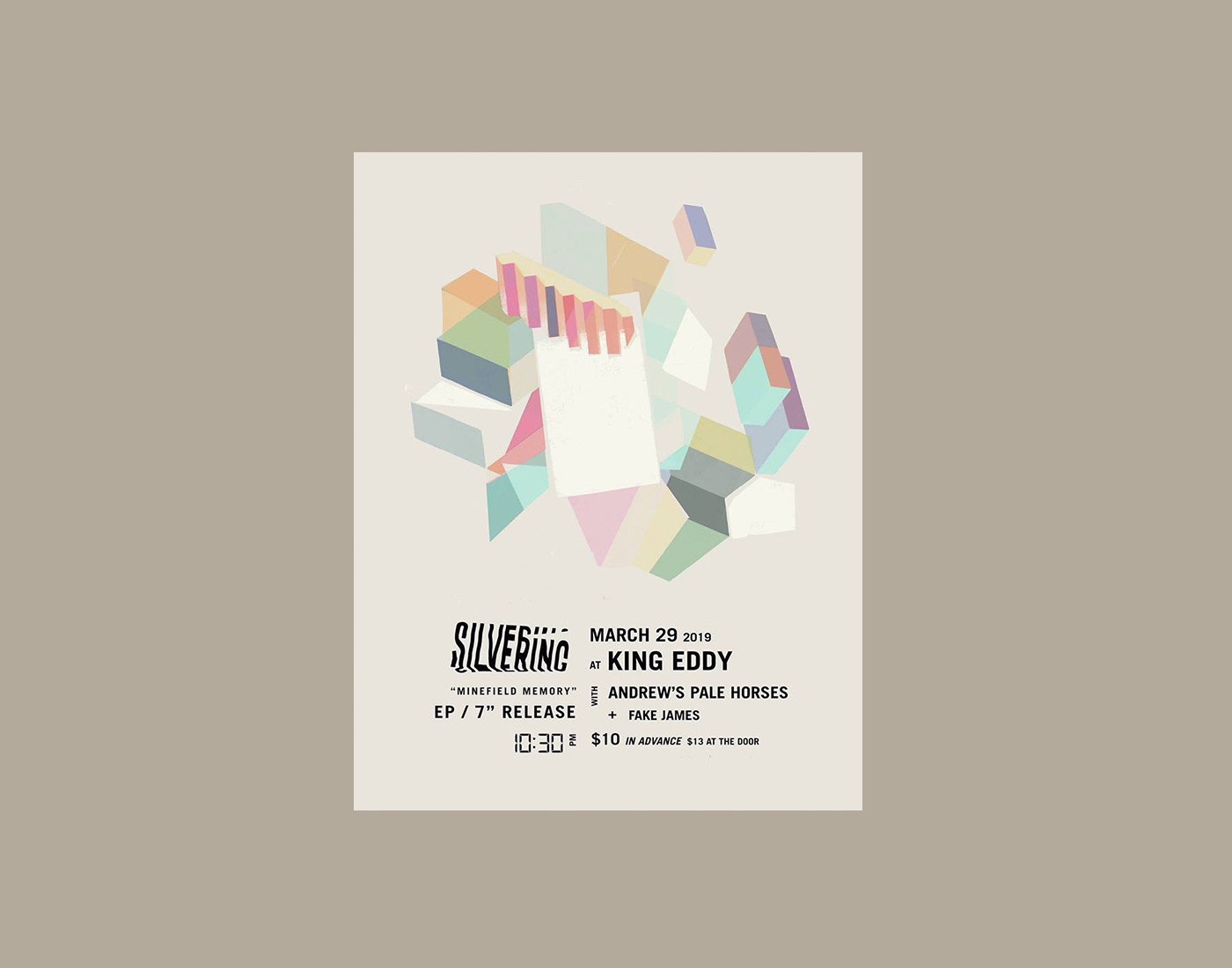 "Minefield Memory" EP and 7" release show poster.