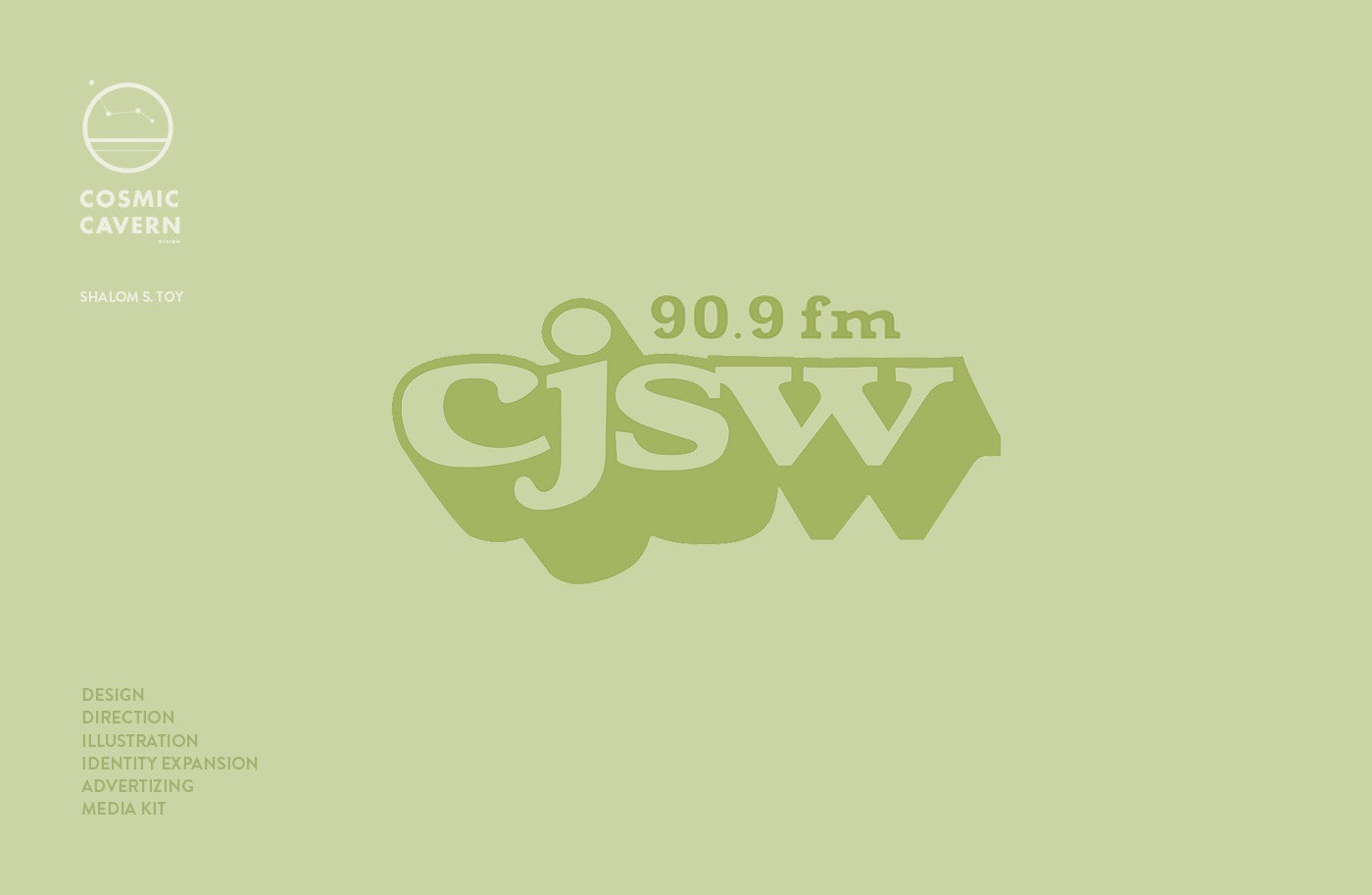 Select work done for CJSW Radio 90.9FM in Calgary - 
I worked with them in 2019 on a summer contract to create their media/press kit, redesign past identity elements, illustrate promo materials and more. Beyond my set deliverables they trusted the direction of where I wanted to take each project as their designer which was such an enabling opportunity

.
​​​​​​​
Illustrated design created for CJSW's 2020 summer tote bag.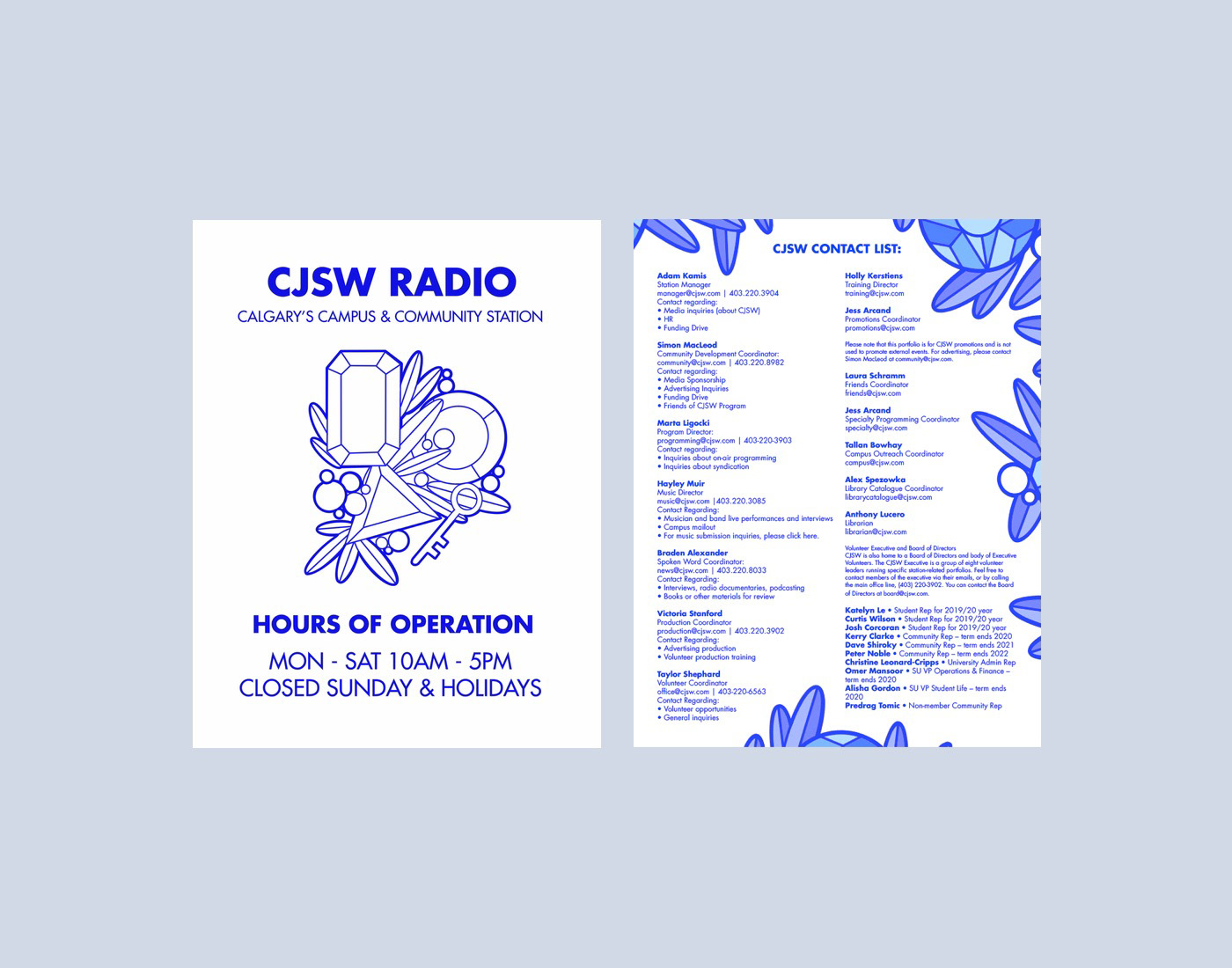 Contact list of all CJSW staff and hours of operation poster.
Logo redesign for "CJSW Presents".
(1 of 9) illustrated CJSW advertisement spots in BeatRoute Magazine.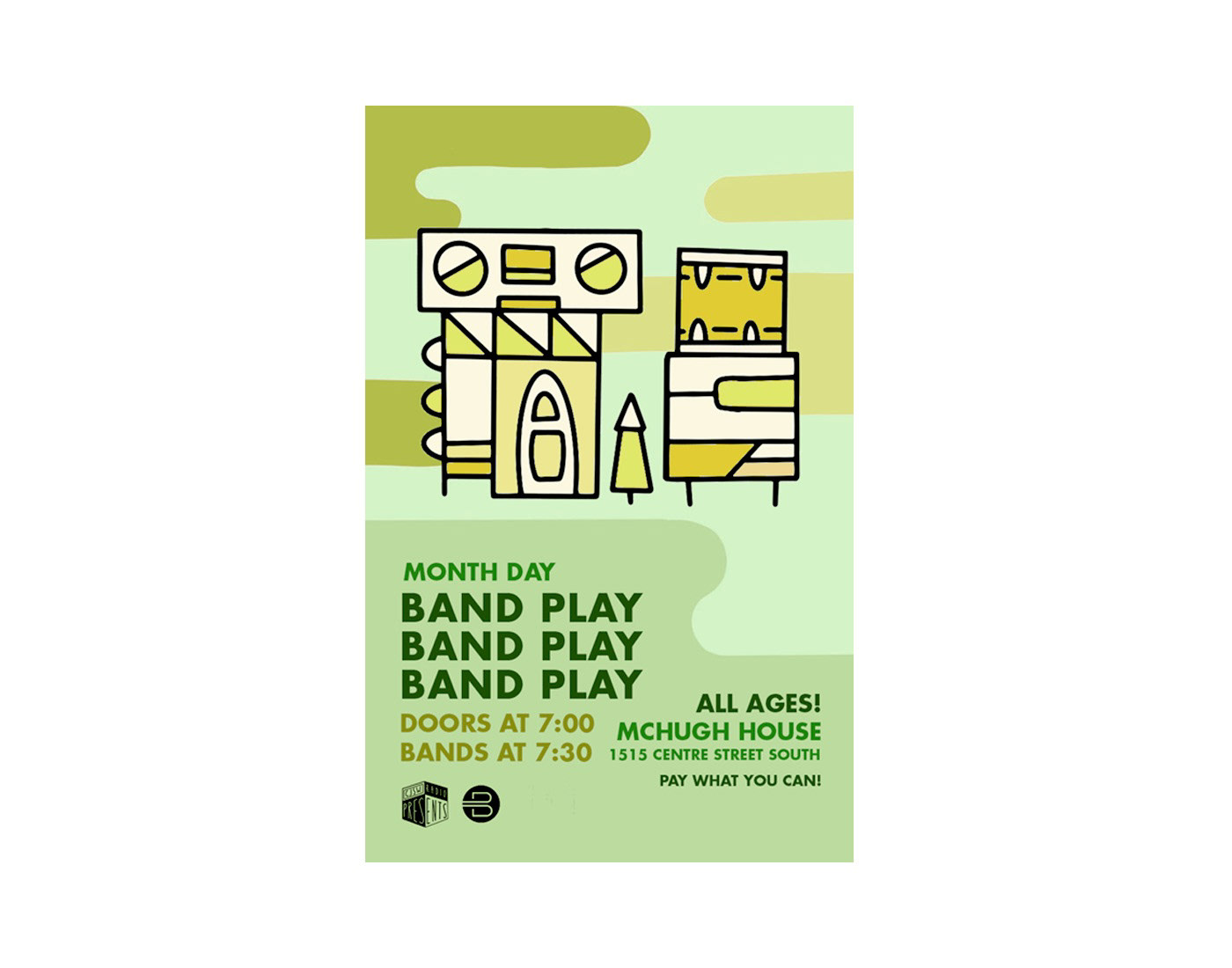 (1 of 24) illustrated McHugh House ready plug show posters.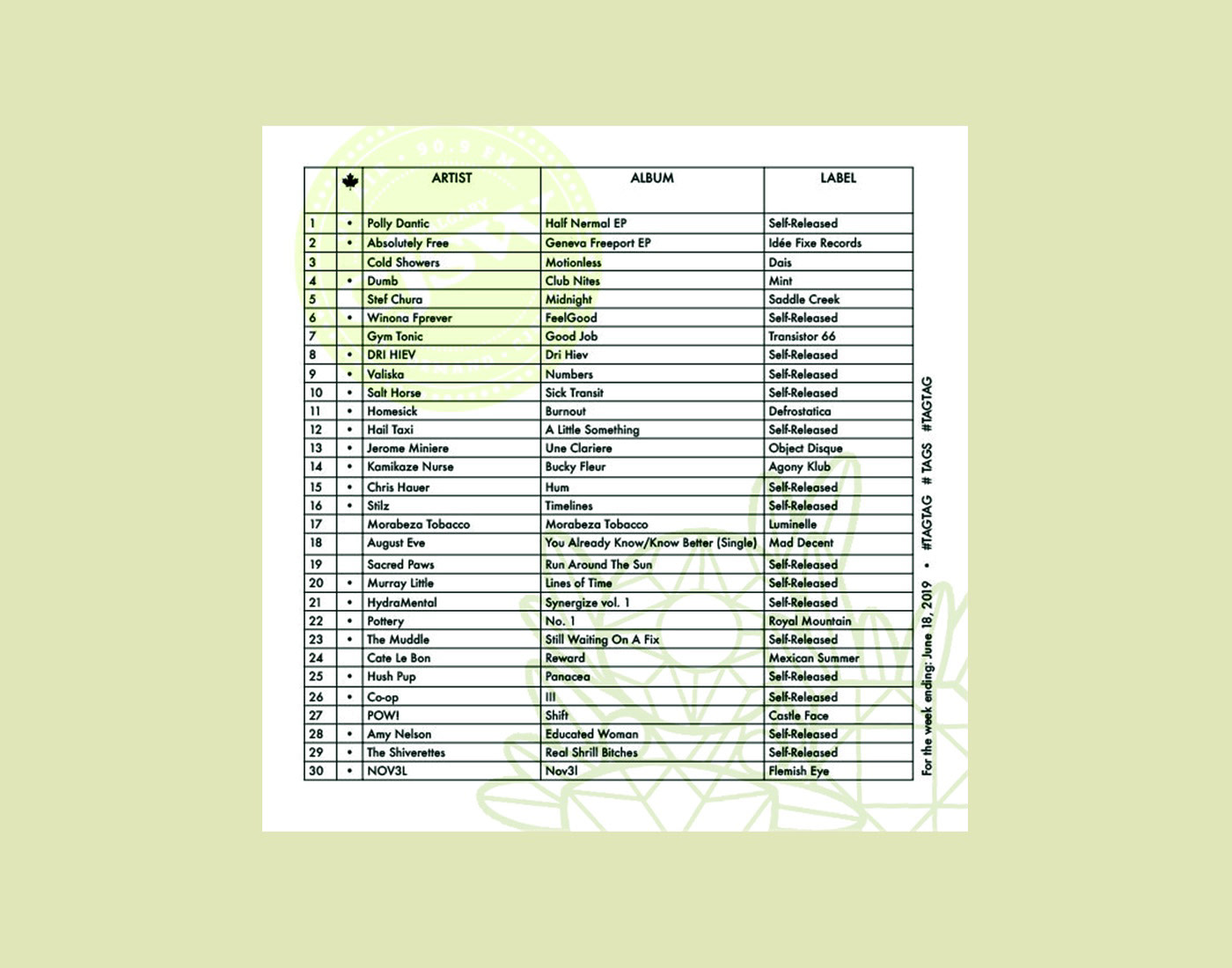 CJSW weekly top 30 chartist design.
The CJSW Media Kit was the most complex project but provided the most value for the station moving forward as a resource tool to give to future sponsors and connecting organizations. There was a great deal of statistical, historical, geographical info and survey data I needed to filter, organize and prioritize in a thoughtful way which informed my information design approach.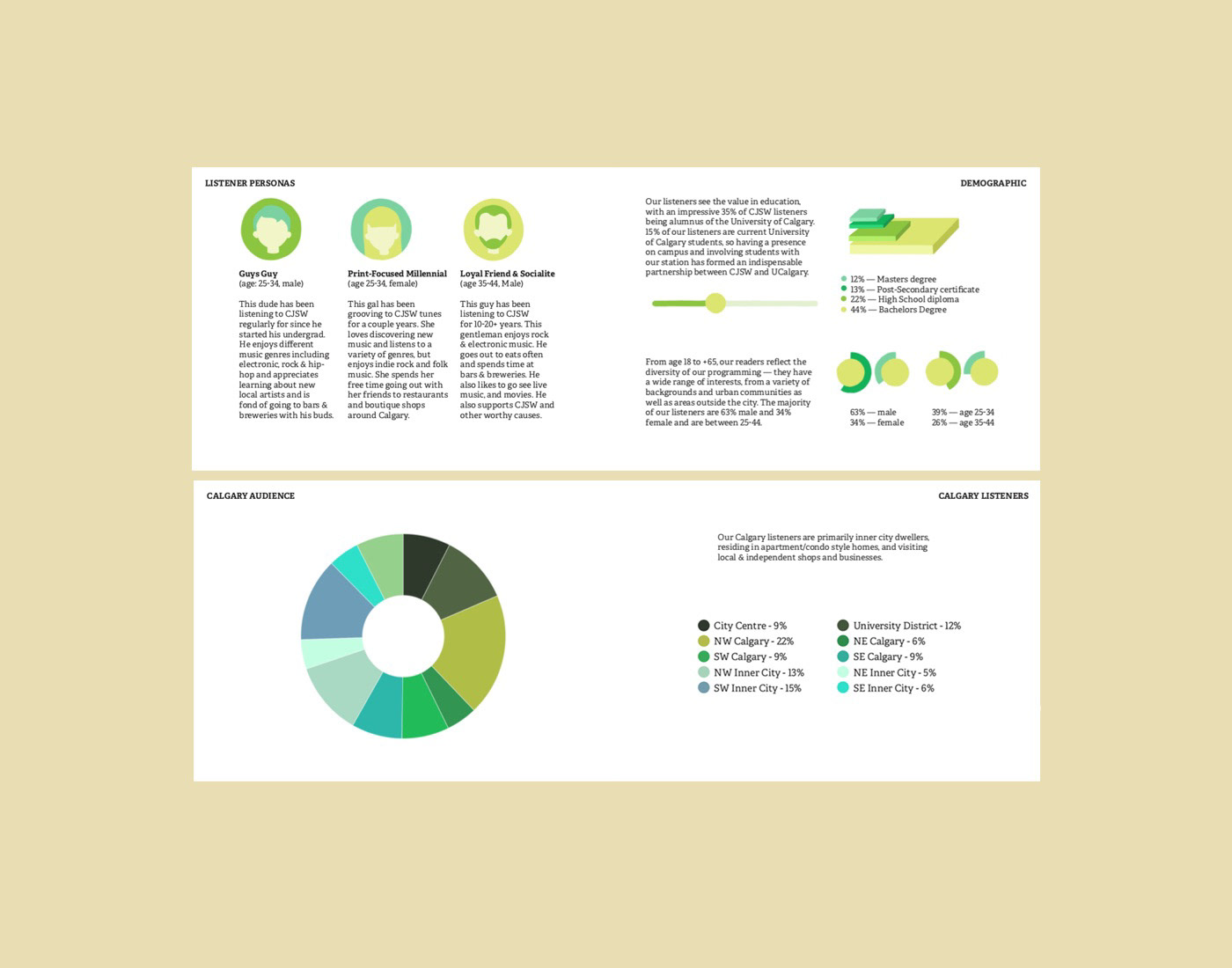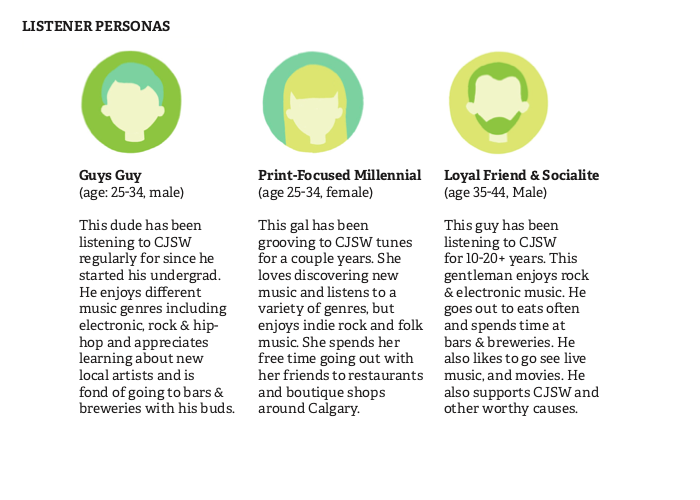 One of the most helpful pages were the listener comments. The listener responses influenced and solidified the tone developed through the media kit making it feel authentic to CJSW's core values and characteristics.