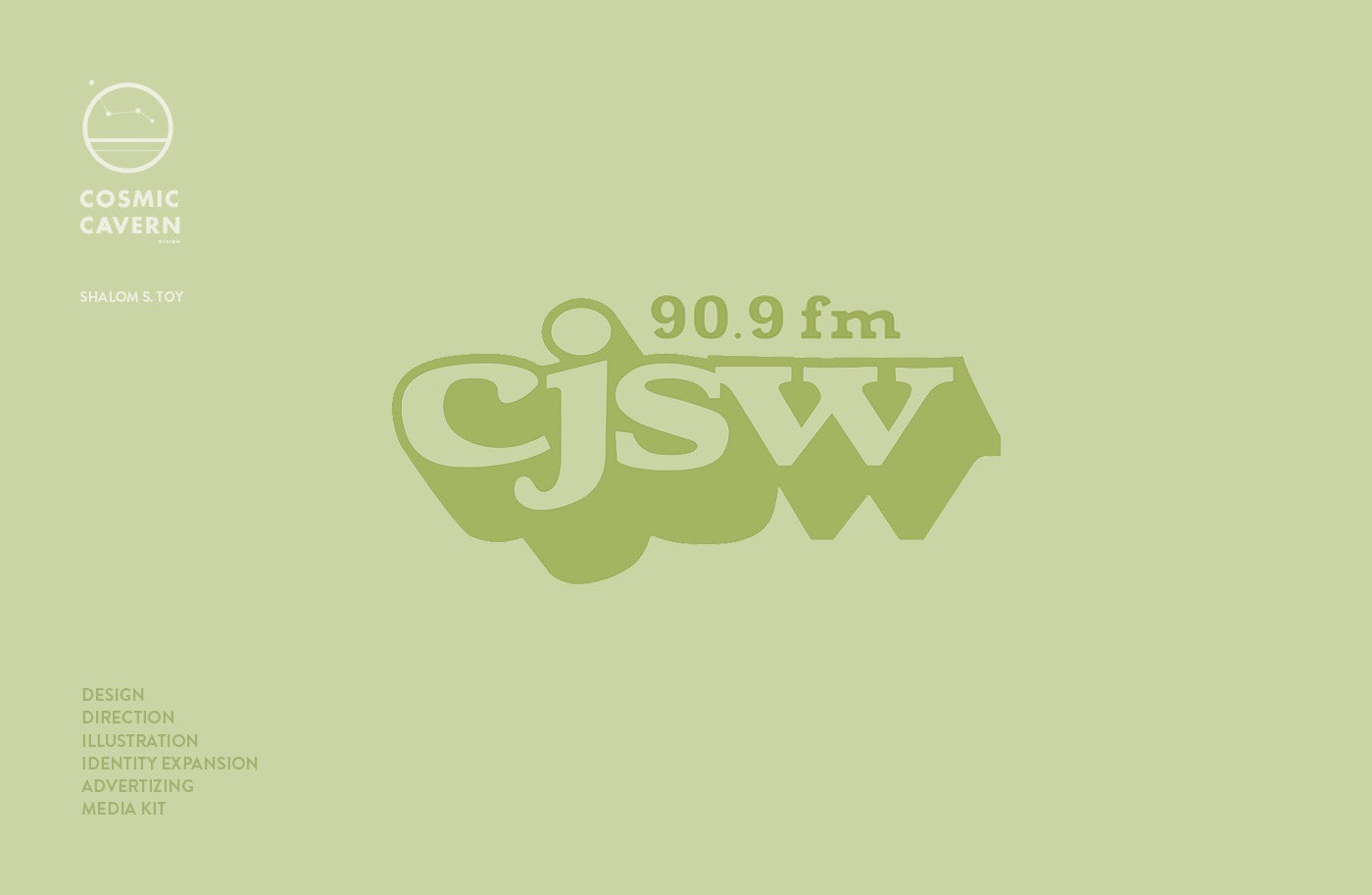 Illustrated design created for CJSW's 2020 summer tote bag.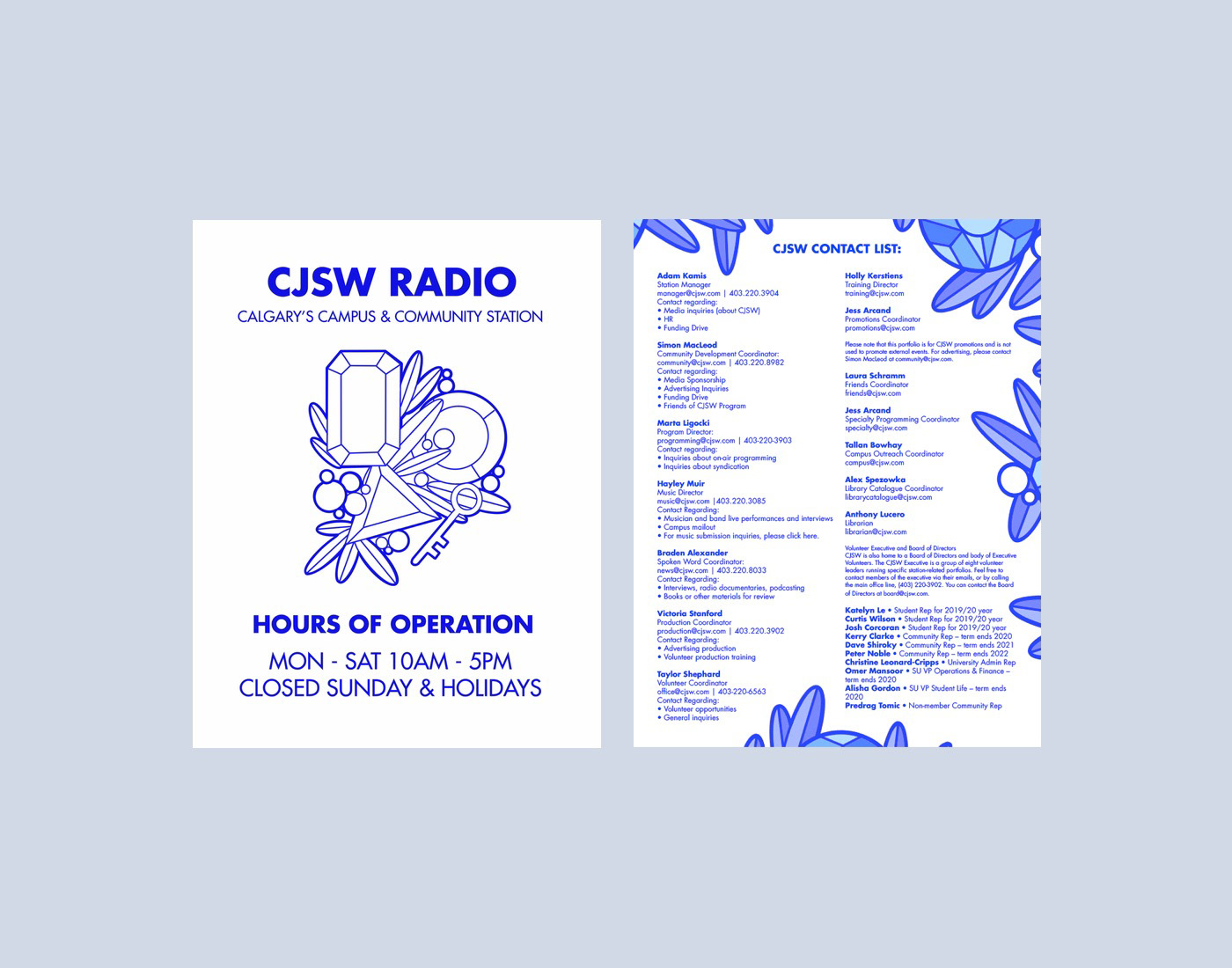 Contact list of all CJSW staff and hours of operation poster.
Logo redesign for "CJSW Presents".
(1 of 9) illustrated CJSW advertisement spots in BeatRoute Magazine.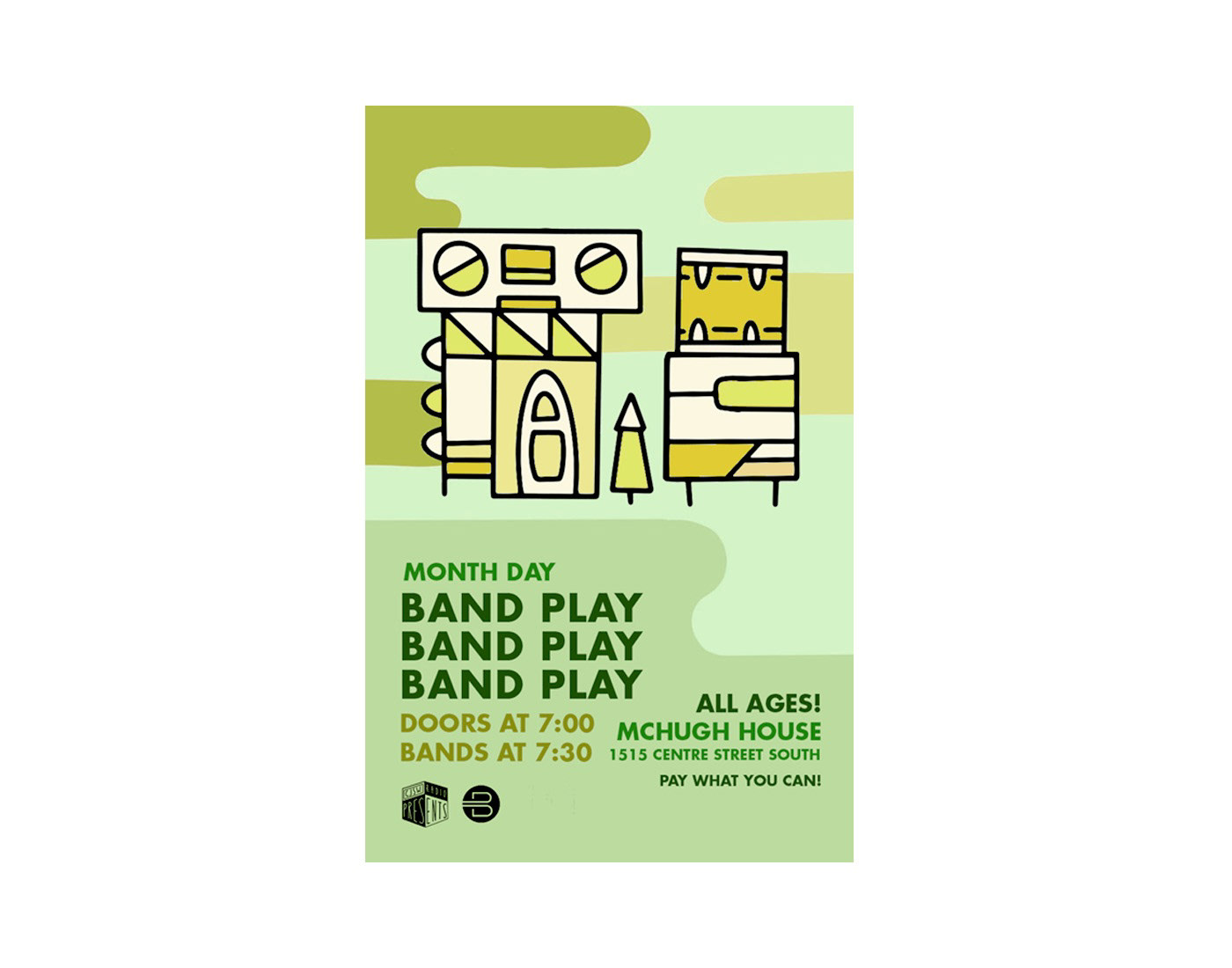 (1 of 24) illustrated McHugh House ready plug show posters.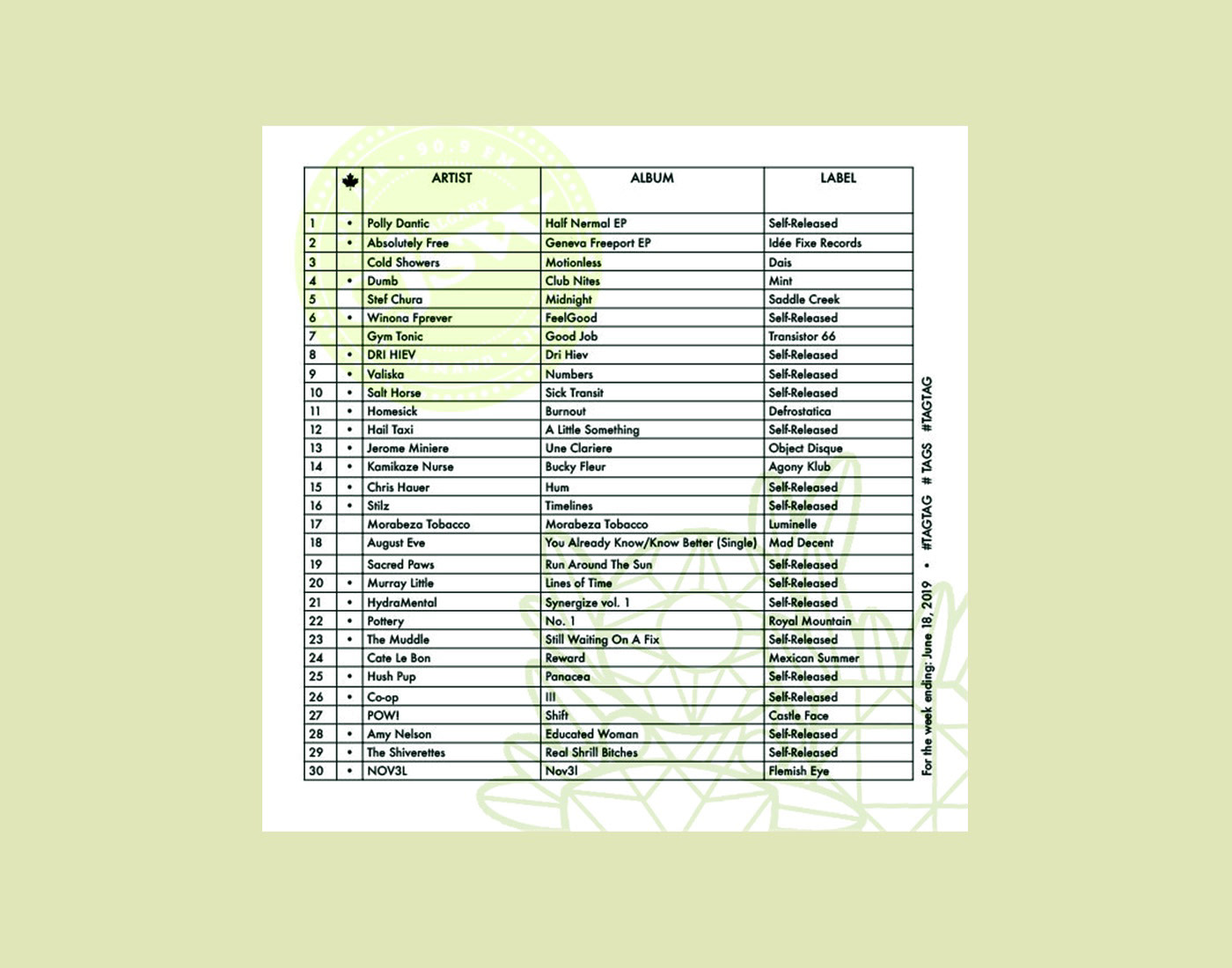 CJSW weekly top 30 chartist design.