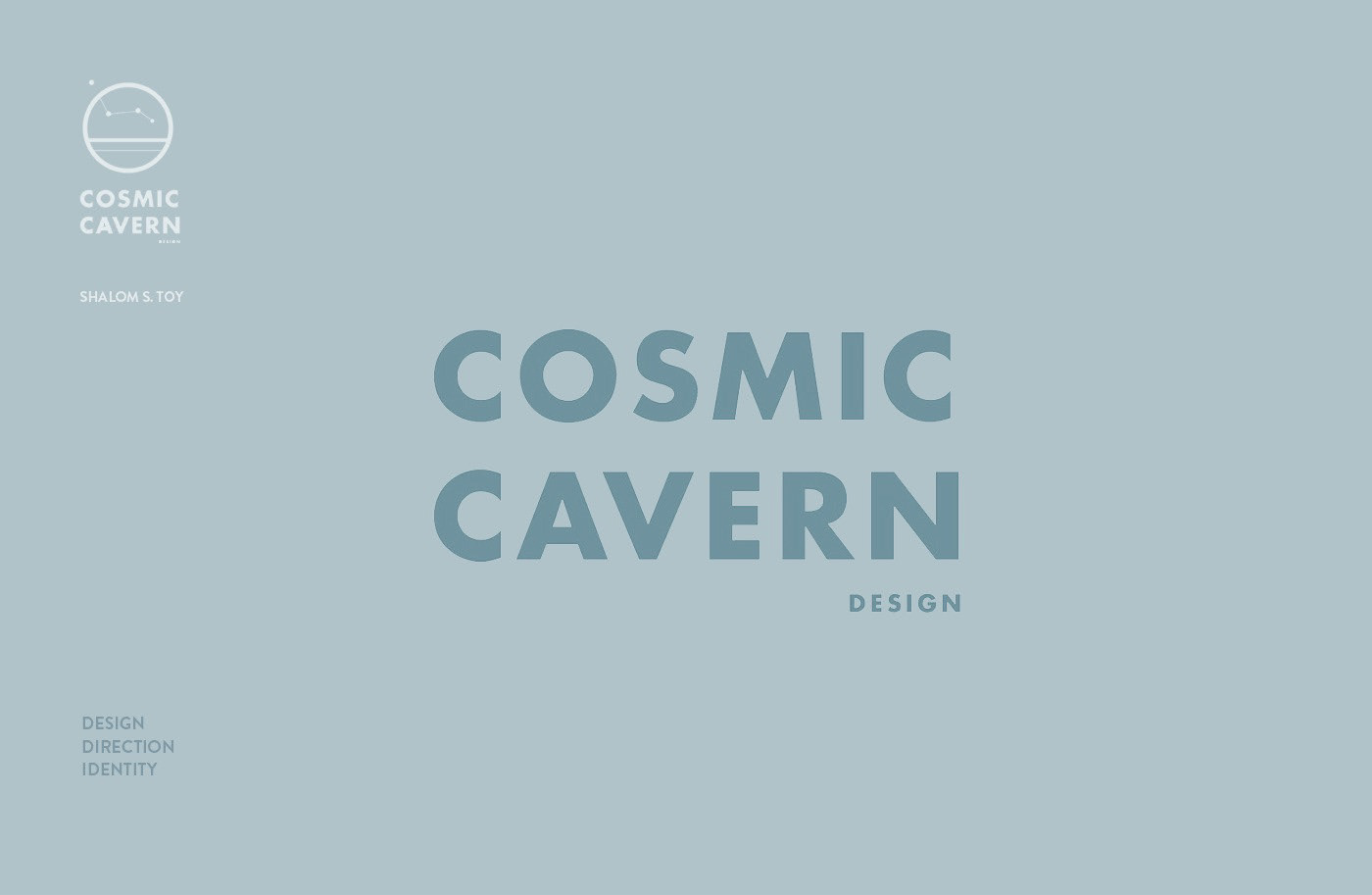 The branding elements of Cosmic Cavern Design. I wanted to include constellation imagery in

some way through the branding because it felt important. I connected with the idea that whatever overwhelming things might be going in life, when night falls and it's dark enough, you can see the stars overhead. They are a reminder that sometimes it's the smallest things that matter most among the chaos.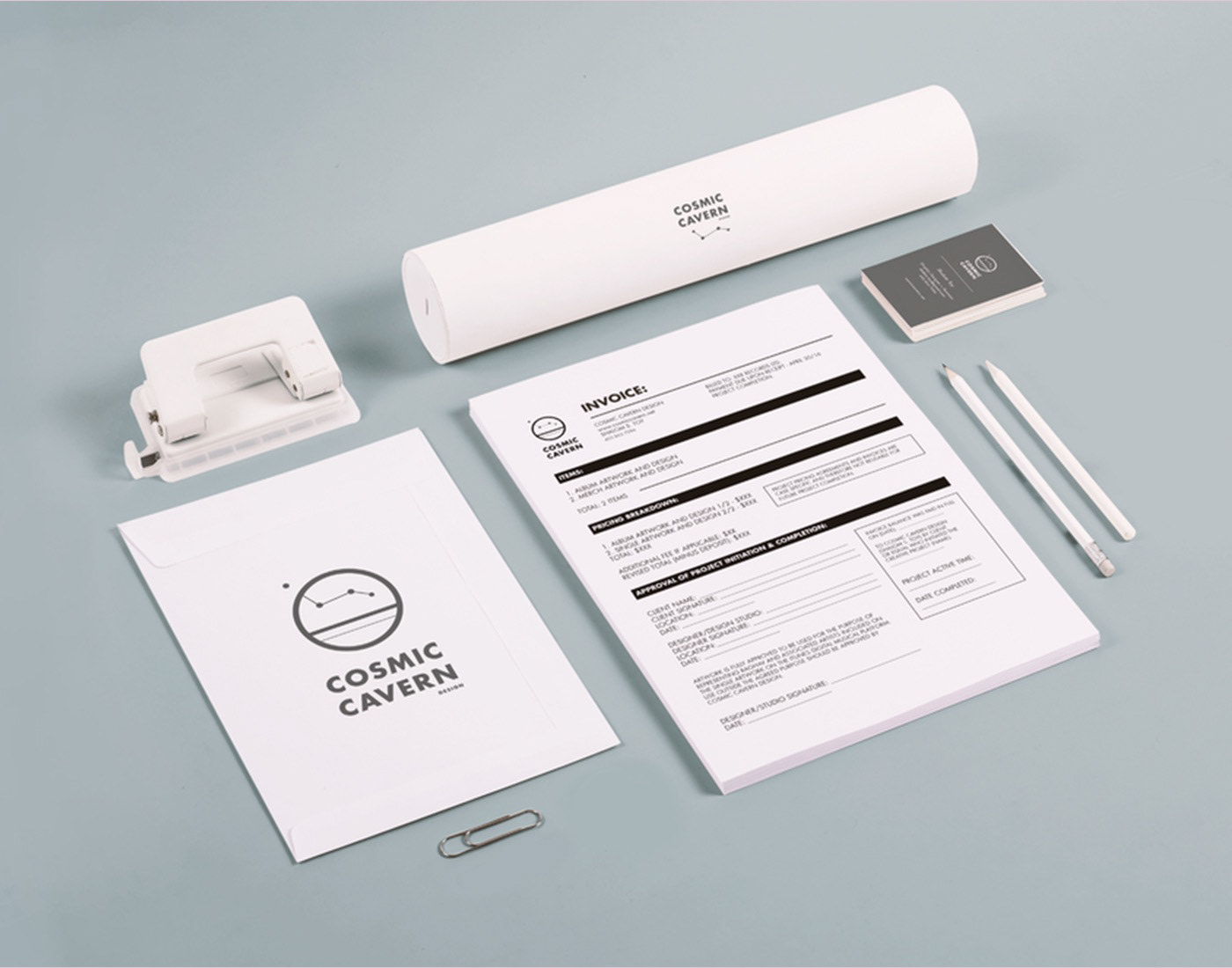 Cosmic Cavern sample surfaces including invoice and business card.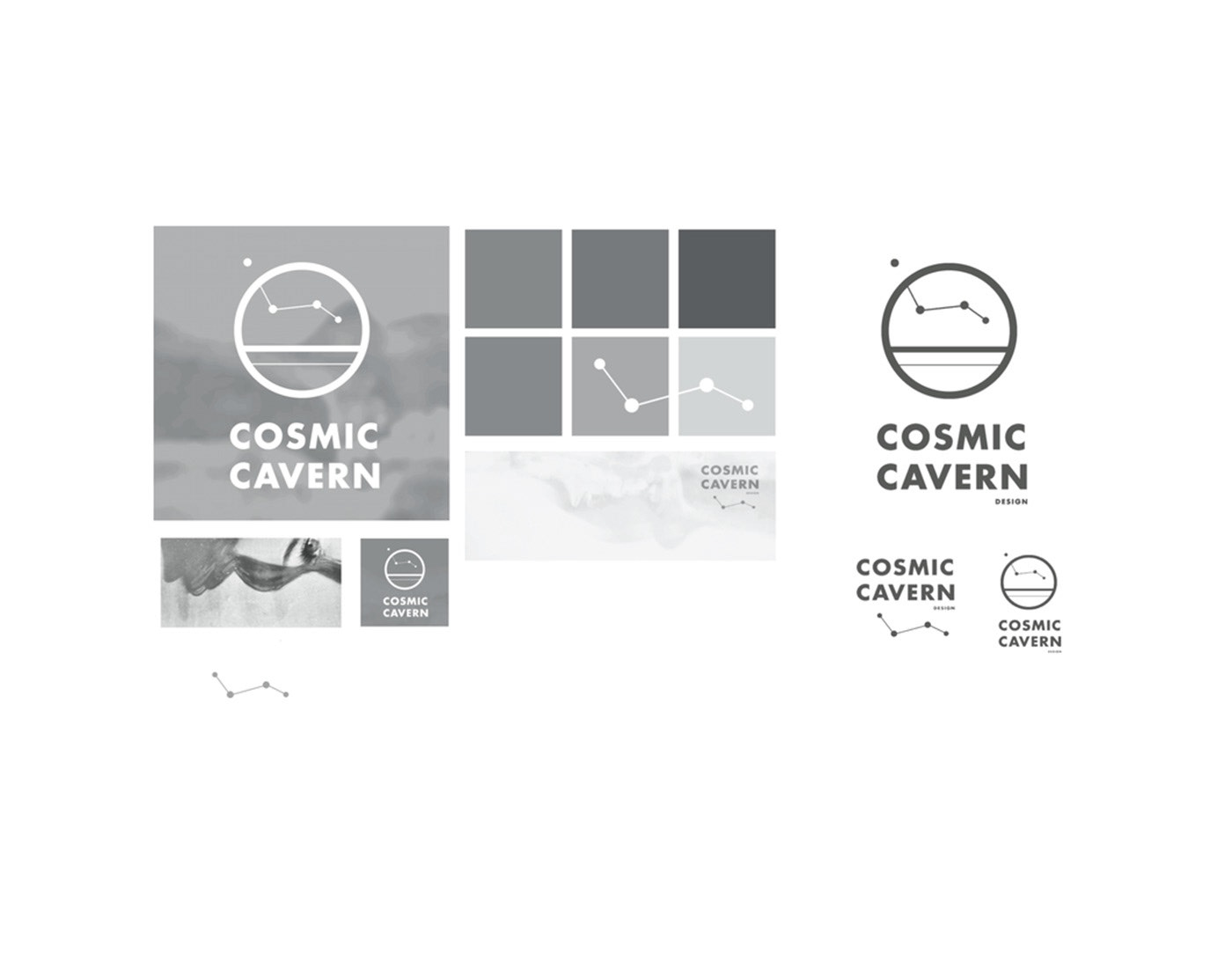 Logo variations and implementation forms.